The Ugly Problem

(We're All Guilty)

It's expensive to eat healthy. Yet almost 50% of the food grown in this country is thrown out because it perishes or can't be sold. So let's stop driving up the cost of our own food, and start reducing food waste and our plastic footprint.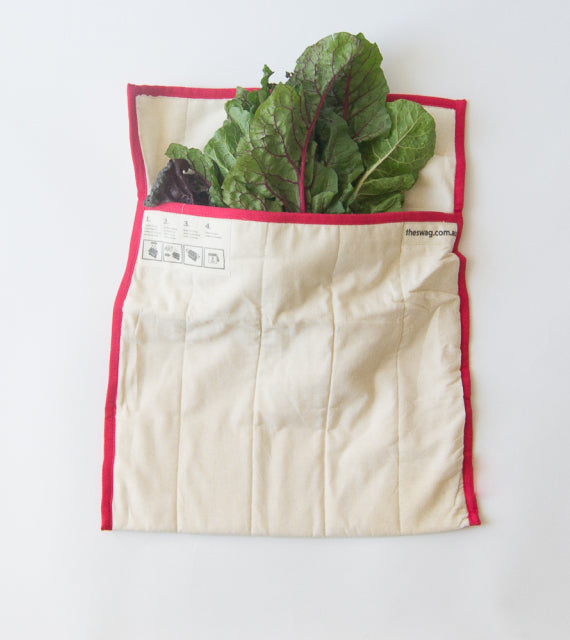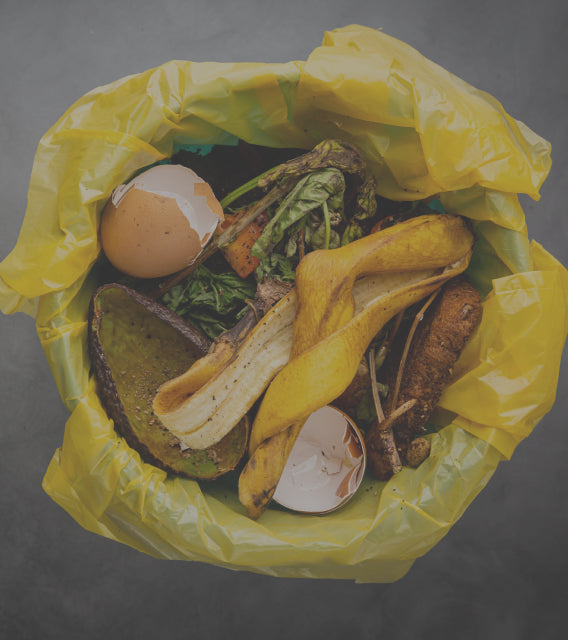 Meet "The Swag Bag," and
Say goodbye to sad, wilted greens
It's a reusable cotton bag that's guaranteed to keep your produce fresh for at least 14 days!
How it works
The Swag is made of 100% cotton and 0% plastic. And the secret to having 14 days of fresh produce is in three unique layers, that provide hydration and breathability.
PROTECTION

(Outer Layer)

The outer layer protects, yet allows produce to take on oxygen as needed.

HYDRATION

(Central Layer)

The thickest layer; holds the bulk of the water for continuous hydration.

BREATHABILITY

(Inner Layer)

The balancing layer; allows produce to breathe & hydrate at its own pace.
Scientifically Proven To Keep Produce Fresh!
The Cotton Produce Storage bag provides major quality improvements over storing vegetables in other storage options such as plastic, paper bag or simply placing them in the crisper drawer with no packaging. Maintaining higher levels of hydration slowed wilting over the weeks and rehydrates stems of veggies. Produce was still marketable after 2 weeks and still edible after 4 weeks!
25% Increase Of Storage Life

Compared To Plastic Bags

Lasts 38% Longer

Less Softening and Shrivelling

Less Yellowing and Wilting

Keeps Your Leafy Greens Moist and Crisp
I waited a minute to review this until I could see how my veg held up. It's been a week and they look like new! Normally they'd be starting to get sad by now. I would definitely recommend this bag.

Rachael

Love this set. I've been using it for my CSA veggies which were wilting so quickly before and now they stay nice and crisp until I get to them. No more soggy chard or slimy scallions! Yay :) Might be my Christmas gift of choice for family members this year.

Nicole E.

Makes storing all my veggies so easy!!! And the large size fits perfectly in the crisper. I'm getting rid of so much waste and keeping my produce crunchy for longer!

Jaclyn T.